Wednesday 17 October 2018
Lukman Sutrisno is one of the PhD students who is contributing for the GEOCAP project. He is doing his research from the Faculty of Geoscieces, Utrecht University.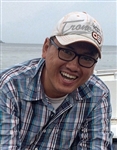 He started his PhD study in 2017 and the main research objective is to understand the natures of geothermal heat sources and heat transfers/ flows, both conductive and convective, along Sumatra, Indonesia, from the perspective of regional tectonics and volcanology. More known Java geothermal systems are also used for benchmarking purposes and as comparison.  it adopts tectonics-based approaches, which the development of lithospheric-scale conductive model of Sumatra is conducted during the first year, and the outcome should be ready approximately in mid of 2018. Characterization of hydraulic conductivity and convective thermal flow is also expected to be done later on.
At the moment, Lukman together with NewQuest and three master students from Universitas Indonesia is conducting a fieldwork in the Lake Toba area, North Sumatera. Lukman said that the MT survey has been challenging due to the weather conditions and the muddy roads to the measurement locations. 
Lukman's profile can be found here https://www.uu.nl/staff/LSutrisno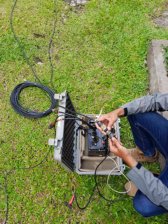 MT survey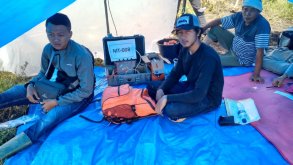 MSc students assisting the survey
 
Lake Toba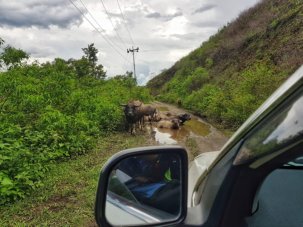 Muddy roads and buffalos on the road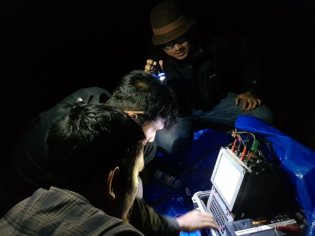 MT survey